Chinese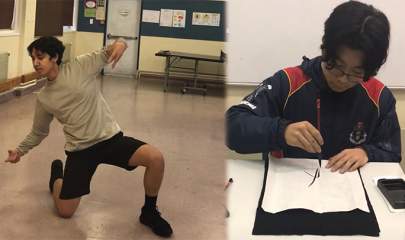 What is Chinese language about?
Chinese language is about equipping young New Zealanders to become good communicators. By engaging with task-based language learning, students develop their spoken and written communication skills in Chinese, as well as their understanding and appreciation of the Chinese culture.
Our vision is to:
Develop global citizens. We help students gain insight into the culture of one of the oldest civilizations in the world. Students are equipped with skills and knowledge needed to communicate with people from Chinese speaking countries and areas.
Why study Chinese language?
Learning Chinese is a fascinating journey. It opens doors to five thousand years of history. Chinese is the most widely spoken language in the world. Learning Chinese equips students with the ability to communicate with one sixth of the world's population. China is New Zealand's biggest trade partner. Proficiency in Chinese will offer more job opportunities in trade, technology, tourism, education and diplomacy.
Chinese is a UE approved subject. Through learning Chinese students develop a range of skills, such as people skills, communication skills and thinking skills.